Difference between revisions of "Versions"
Line 448:
Line 448:
 

**Improved graphics and audio

 

**Improved graphics and audio

 

**6DoF movement

 

**6DoF movement

−

**Touch controls

+

**Touch controls

 

**Inverse kinematics  

 

**Inverse kinematics  

 
 
---
Revision as of 11:38, 10 January 2019
Original Release
August 18, 2016

Only available on Gear VR
1.0.4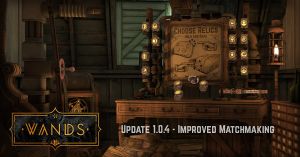 August 20, 2016
Matchmaking speed significantly increased
1.0.5
August 26, 2016
New Features
Added music throughout the match (with option to toggle on/off)
Balancing
Pickups: Removed one pickup on Temple of Ophidian
Pickups: HP regained by pickups was reduced from 20 to 15
Armor of the Sun: cost increased from 30 to 50
Blazing Meteor: cost reduced from 45 to 40
Electric Fist: number of bolts increased from 5 to 6
Electric Fist: damage of each bolt increased from 7 to 8
Flaming Phoenix: flight speed increased
Hail of Death: damage reduced from 5 to 4
Hail of Death: spread reduced 40% (accuracy improved)
Lightning Strike: cost increased from 45 to 50
Soil Spikes: cost reduced from 55 to 45
Improvements
Players can now earn relic dust in Friendly Duels
Added pickups to the Basement to educate new players
Changed blackboard and projector screen in Workshop
Bug Fixes
Sometimes duels would never start after creating a game
Lightning Strike worked as a shield against incoming projectiles
UI didn't properly show if the match ended when a player was teleporting
Stone Demon would fire through walls
Added fail-safe for when joining a match that is already full
1.0.6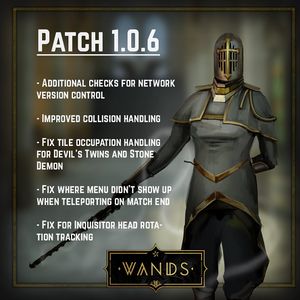 September 2, 2016
Improvements
Additional checks for network version control
Improved collision handling
Improved tile occupation handling for Devil's Twins and Stone Demon
Bug Fixes
Menu didn't show up when teleportong on match end
Inquisitor's head didn't rotate
1.0.7
September 16, 2016
Balancing
Pickups: time to collect increased from 1s to 2s
Pickups: initial spawn time increased from 15s to 30s after the match begins
Blazing Meteor: splash damage radius significantly increased
Blazing Meteor: collision radius reduced
Electric Fist: charge time decreased from 3 to 2 seconds
Electric Fist: number of projectiles reduced from 6 to 5
Flaming Phoenix: reworked with a start and end state where it flies in a straight line. Length of start line depends on how long you hold down the fire button. If end state is triggered, it will fly straight until it hits something
Flaming Phoenix: deals more (instead of less) damage the longer it's airborne, with a maximum of 60 damage
Flaming Phoenix: collision radius reduced
Heavenly Dome: activation cost increased from 5 to 10
Heavenly Dome: mana drain reduced from 20/s to 15/s
Hail of Death: damage decreased from 4 to 3
Hail of Death: accuracy reduced
Hail of Death: the first Hail fired costs twice as much mana
Lightning Strike: is now reflected by Devil's Twins
Shield of Light: no mana drain when reflecting a projectile
Soil Spikes: trap functionality added
Soil Spikes: cost reduced from 45 to 40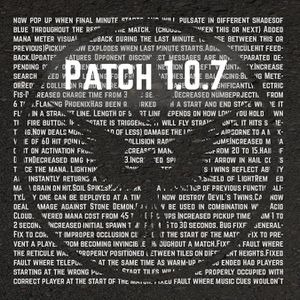 Improvements
Game version number is now displayed on the blackboard
Pickups explode when the last minute starts
Reticle changes to an X when you land a hit
Visual feedback for mana meter added during the last minute
Updated project to Unity 5.4
Opponent disconnect messages tells you whether they left voluntarily or lost their connection
Increased search speed when looking for friendly matches
Bug Fixes
Improper occlusion culling at the beginning of the match
Players could become invincible throughout a match
Reticle was improperly positioned between tiles at different heights
Players could start in the wrong position by teleporting when the match ended
Music cues would fail to turn off properly on Android decives
Player name and unlocked spells would overlap if the name was too long
Spectator would play music incorrectly if joining a match mid-game
Projectiles did not damage players standing on the elevator in Aspis Prison
Devils Twins did not show the correct avatar
Devils Twins did not return projectiles accurately
Devils Twins were not properly destroyed by splash damage
Petrifying Prison could prevent teleportation after it had disappeared
Devil's Spit would sometimes fire from the level origin
1.0.72
September 20, 2016
Improvement
Optimizations to counter judder
1.0.82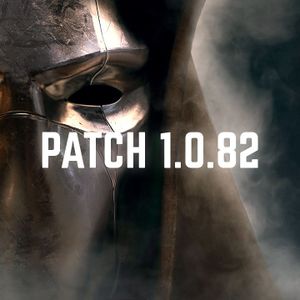 October 3, 2016
Balancing
Flaming Phoenix: increased lifespan from 18 to 60 seconds
Stone Demon: damage increased from 11 to 12
Improvements
Major optimizations to prevent judder on US phones
Previous loadout selected on game start
Improvements to friendly match making
Improved random tile handling for Chaos Leap
Improved destroy check on Stone Demon
Sky box optimization on Temple and Halls
Players can no longer trigger pickups if using spells or spell menu
Bug Fixes
Spell menu could be opened while casting defensive spell
Soil Spikes could block teleport when used with Petrifying Prison
Added failsafes to make sure Devil's Spit is fired from correct position
Soil Spikes were not always destroyed on match reset
Shields could stay active after the button was released
1.1.0 - Daydream release
December 9, 2016
New Features
Players can choose between multiple loadouts
Leaderboard (Gear VR only)
Option to show controls in-game
Balancing
Devil's Spit: cooldown increased from 0.2 seconds to 0.25 seconds
Shield of Light: reflection accuracy improved
Improvements
Rematch now switches to a different, random arena
Changed hit mark presentation
Changed occlusion culling functionality for better sync
Changed how finding friends works
Optimized network room handling
Changed end of game mana stat from "Current Mana" to "Total Mana Used"
Increased dust earnings
CAL update
UI update for improved readability
Better sound effect handling for Spectator
Spectator displays "Connection Lost" when disconnected
Spectator displays player rank and rating in lobby
Spectator doesn't display loadouts until the match has started
Bug Fixes
Inquisitor blocked further character selection
Match start music did not play properly at the start of practice mode
Correct loadout did not display in Spectator
Devil's Spit did not inflict damage when more than one hit within a short time span
Shield of Light did not block projectiles returned from Devil's Twins
Added further failsafes to solve blocked teleport bug
Varois HUD and UI fixes
1.1.04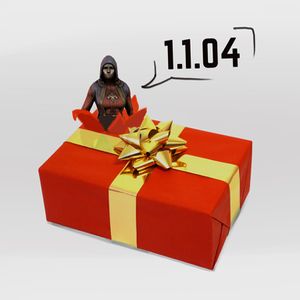 January 5, 2017
Bug Fixes
More than two players could join the same game
Players would sometimes get stuck in a black screen when trying to join a match
Projectiles would get stuck when shot into the sky
1.1.1
January 19, 2017
Balancing
Acid Cloud and Petrifying Prison can no longer be cast on the same tile at the same time
Armor of the Sun: blocks 50% of damage instead of 100%
Heavenly Dome: activation cost increased from 10 to 20
Heavenly Dome: removed HP gain when blocking projectiles
Lightning Strike: now costs mana (10) to initiate a charge
Stone Demon: total HP increased from 35 to 50
Stone Demon: projectile damage reduced from 12 to 10
Improvements
When neither player is knocked out, the player with the most health wins instead of the match being a draw
Relic dust earnings are displayed on end match screen
If one player leaves after a rematch, the remaining player is returned to the workshop
Optimized sound effect player
Quit button is now contextual to prevent confusion
Stone Demon now has a HP bar
Bug Fixes
5 second countdown window sometimes failed to appear, or appeared in the middle of a match
Projectiles could bounce off the sky
1.1.2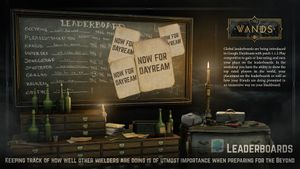 January 25, 2017
New Feature
Balancing
Acid Cloud: decreased mana cost from 45 to 35
Acid Cloud: increased duration from 20 to 22 seconds
Improvements
Players with higher ratings will not lose or gain as many points
Players who are not signed in will no longer affect their opponent's rating
Bug Fixes
Players would get kicked from the arena when their opponent left during the warmup
Players could lose points for leaving a friendly duel
Players could lose points for leaving a game they already won
Players could get stuck on the loading screen
1.1.3
February 1, 2017
Improvements
UI now defines which leaderboard you're ranked on
Change to end game UI to make rating and health stand out more
Added a minimum value of 1 to rating gain or loss at the end of a match
Mana and HP bars will now appear in correlation to the player's sight
Bug Fixes
UI didn't always render on top
Wand selection menu would close for both players if one player chose a new loadout
Stone Demon's health meter didn't sync properly over the network
Added additional checks to make sure no tile is occupied when it's empty
1.1.3.1
February 7, 2017
Bug Fixes
Flaming Phoenix didn't inflict damage on your opponent
Game sometimes failed to fade properly
Stone Demon could fire from inside Petrifying Prison
1.1.4
February 24, 2017
Balancing
Chaos Leap: mana cost reduced from 25 to 20
Hail of Death: removed extra cost for first Hail
Bug Fixes
Players couldn't take damage in the Basement
Screen sometimes wouldn't fade in for host
New Daydream player's progress would get reset on game restart
Daydream players would get stuck on black screen after logo display
1.1.5
March 17, 2017
Improvements
Total UI rework
General optimizations
Added option for toggling aim between gaze and wand
Bug Fixes
Fixed issue with handedness and floating controller
1.1.7
April 10, 2017
New Features
Could save
News section on Blackboard
New animation system and new animations
Bug Fixes
Spell effects weren't properly destroyed
Soil Spikes could block a player from teleporting indefinitely
Removed prototype spells from the game
Other
Temporarily blocked the purchase of additional laodouts
1.2.0 - Eastern Realms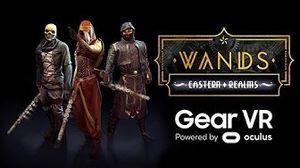 May 4, 2017
New Features
6 new spells

Blood Bolt
Curse of the Undead
Demi
Dragon's Breath
Magic Missile
Oxymora

2 new arenas

Dead Master's Vale
Ortus Station

New vanity system where players can choose from multiple new characters, masks, and wands
Cross-platform leaderboard
Cross-platform Friendly duels
Balancing
Armor of the Sun: cost reduced from 50 to 40
Improvements
General spell optimizations
Improved Gear VR controller synchronization
Tweaked counter latency method for projectiles to prevent them from popping up too close to defending player
Removed minimum elo gain / loss
Set reticle to always stay active
Increased size of hit box on pickups
Bug Fixes
"First ___ of the day" bonuses would reset on game restart
Hail of Death would linger in mid air on hit before being destroyed
Lightning Strike would drain mana twice when reflected back from a Twin
Players could fill up their Wand with more than 4 relics in the Workshop
Spells continued to stay active if menu button was pressed during it's activation
Opponent's character sometimes wouldn't synch
1.2.1
May 11, 2017
Improvements
Minor UI update in Workshop
Updated aim handler to improve accuracy
Added more rating-based titles
Increased maximum pause time from 5 to 15 seconds
Back button no longer brings up options menu on match end
Minor optimization pass
Bug Fixes
Stone Demon couldn't fire from certain tiles
Character customization options would not load properly between sessions
Scepter wand couldn't be used when selecting loadout
One pickup on Ortus Station could not be used
Oxymora would take triple damage when hit by Blazing Meteor's splash damage
The wrong character's hurt sound effect would play when taking damage
Players could teleport through the trains on Ortus Station
Sound effects would sometimes only play in one ear in the Workshop
Armor of the Sun didn't highlight characters properly
Pressing the back button would result in some spells getting destroyed
Fixed rendering issues with loadout selection in-game
Replaced faulty texture on Ortus Station
Fixed lighting on Dead Master's Vale
1.2.1.1
May 12, 2017
Bug Fixes
Players would get stuck in endless title screen if launched from Oculus Rooms
Loadouts wouldn't unlock properly
1.2.2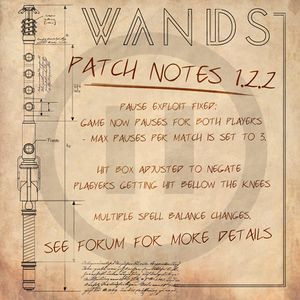 June 8, 2017
Balancing
Armor of the Sun: blocks 70% of damage instead of 50%
Blood Bolt: cast cost is now reduced by Armor of the Sun's block rate (so Blood Bolt costs 70% less when wearing Armor)
Blood Bolt: damage dealt to opponent reduced from 8 to 6
Demi: cast cost reduced reduced from 60 to 50
Demi: speed increased from 12.5m/s to 13 m/s
Heavenly Dome: mana cost per second reduced from 10 to 5
Stone Demon: starting HP increased from 50 to 60
Stone Demon: now loses HP (5) for every shot it fires
Improvements
New pause function where all time related objects stops and resume properly. Resuming when match has started will trigger a short countdown. Max pauses per match is set to 3
Decreased height of player hit box to negate players getting hit below the knees
Bug Fixes
Players occasionally couldn't teleport after triggering Spikes or Curse
Fixed bug with splash damage calculations, where it would deal full damage from behind the target
1.2.2.1
June 9, 2017
Bug Fixes
Armor now deflects the correct damage
Fixed endless pause state on player leave during pause.
1.2.2.2
August 11, 2017 - Daydream
Added support for Galaxy S8
August 14, 2017 - Gear VR
Added support for launch through Oculus Event
1.2.3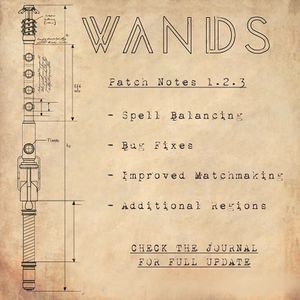 August 22, 2017
Balancing
Blood Bolt: cost reduced from 4 HP to 3 HP
Magic Missile: cost increased from 12 to 15
Shield of Light: startup cost increased from 10 to 15
Stone Demon: total HP reduced from 60 to 50
Improvements
Added additional regions (cross region play is supported)
Improved matchmaking
Localization
General optimization update
Bug Fixes
Players could occupy the same tile as Demon or Oxymora
Players did not earn rating points when their opponent left
Acid Cloud appeared to inflict damage through Armor of the Sun
The first Phoenix you shot could fly through walls
Soil Spikes did not work on Devils Twins
Players could cast tile-based spells through moving objects
Players could be sent back to the workshop when loading a new level after a rematch
1.2.3.2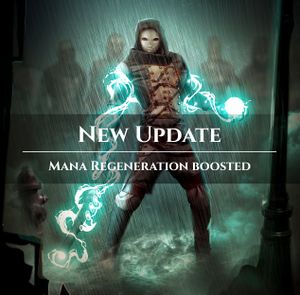 September 1, 2017
Balancing
Mana: Regeneration rate has increased from 5 per second to 8 per second (and from 10 per second to 12 per second during the final minute)
Improvements
Regions have been limited to US East only
Bug Fixes
Sounds would come from the wrong direction
The end game text was transparent
End game match times said "0 min 0 sec"
Matchmaking did not work as intended
1.2.3.3
September 7, 2017
Matchmaking has been improved
1.2.3.4
September 22, 2017
1.3.0 - Rift release
September 28, 2017
New Features
Wands is now available on PC (via Oculus Rift)

Improved graphics and audio
6DoF movement
Oculus Touch controls
Inverse kinematics
Balancing
Acid Cloud: deals damage through Armor of the Sun
Acid Cloud: lasts 12 seconds instead of 22
Acid Cloud: starting damage is 2 instead of 1
Blood Bolt: cost reduced from 3 HP to 2 HP (2 to 1 with Armor)
Hail of Death: improved accuracy
Lightning Strike: charge cost increased from 10 to 15
Lightning Strike: firing cost reduced from 50 to 45
Magic Missile: cost of firing 3 missiles reduced from 45 to 30
Improvements
Reworked Workshop
Reworked Celestial Halls
Reworked Ortus Station
Improved wand UI
Faster gamepad control scheme
New spell sound effects and visual effects
Season 2 rewards
Arenas are more fair for remote users
Wardrobe item price changes
1.3.1
October 6, 2017
Improvements
Multiple control improvements
Lowered Shield of Light's position when using gaze aiming
Bug Fixes
Armor of the Sun did not highlight your opponent correctly
Chaos Leap sometimes failed to cast
Inquisitor's legs were bent
Inquisitor's black outfit appeared to be magenta
HP and mana bars appeared when they shouldn't have
Armor of the Sun could cause issues with Twins
Opponent's position sometimes didn't sync properly
1.3.2
November 2, 2017
New Features
New optional control scheme (Swipe) for remotes on Gear VR, Daydream and Pico
New visual effect for Teleport
Can recenter on Rift by holding X or A
Invite system added to Gear VR
Balancing
Acid Cloud: has a 1 second delay before it starts inflicting damage when cast directly on a player
Acid Cloud: damage starts at 4 per second instead of 2
Curse of the Undead: works through Armor instead of instantly breaking it
Curse of the Undead: if you try to heal while Cursed and wearing Armor, you take 30% damage and your Armor breaks
Oxymora: starting HP reduced from 150 to 100
Oxymora: takes 5 damage for each projectile it fires
Oxymora: green projectile's damage increased from 8 to 10
Oxymora: yellow projectile's healing reduced from 8 to 5
Petrifying Prison: duration reduced from 8 seconds to 5
Petrifying Prison: mana cost increased from 20 to 30
Improvements
Major Ortus Station improvements
Remotes are more responsive
Invite system improved on Rift
Bug Fixes
Opponent could appear to stay on their starting tile the entire game
Armor of the Sun could break when you got hit while teleporting
Oxymora took damage twice when firing a projectile
You couldn't leave the game when you lost your Internet connection
Players and summons are now less likely to end up on the same tile
When both players have equal health and deal the same amount of damage, matches will now end in a draw
1.3.2.1
November 3, 2017
Bug Fixes
Players could be invisible for the entire game
Players switched between visible and invisible when standing on the Aspis Prison elevator
1.3.3.1
December 4, 2017
New Features
Lobby
Wands is now available on HTC Vive
Bug Fixes
Hand rotation was not properly synced
Repaired VoIP
Other
1.3.4
December 19, 2017
New Features
Survival
Wands is now available on Steam
Balancing
Chaos Leap: no longer avoids compromised tiles
Chaos Leap: no longer shows a purple trail
Devil's Spit: accelerates when airborne to double its original speed
Dragon's Breath: increased range from 15 to 25 meters
Dragon's Breath: changed damage range from 8-22 to 10-20 per second
Dragon's Breath: increased flame speed
Dragon's Breath: improved hit detection
Flaming Phoenix: mana cost reduced from 45 to 25
Flaming Phoenix: changed damage range from 16-60 to 10-25
Lightning Strike: charge time reduced from 2 seconds to 1.5
Improvements
Clearer info in the Workshop Portal
Major optimization pass on all arenas
Improved graphics for all HP bars
Exploration no longer counts as a match, you won't take damage and it won't end after 3.5 minutes
Bug Fixes
Lightning Strike didn't damage your opponent
Dragon's Breath had a visual glitch on Temple of Ophidian
Chaos Leap would stop working after trying to cast it without enough mana
Players didn't proceed properly to Lobby if match ended in draw
The remaining player could not use a pickup after two players tried to enter the same tile
The game would crash when trying to bring up the menu in the Lobby on Daydream
Repaired sound effects for the trains on Ortus Station
Improved recovery on connection failed in the Workshop
1.3.4.1
December 20, 2017
New Features
Non-unique user names are now supported
Bug Fixes
Winning the game due to the opponent pausing did not correctly send the player back to the lobby
Pressing Join a Friend now works as intended
1.3.4.2
January 4, 2018
Bug Fixes
Non-logged in players couldn't access the Portal menus
Updating your wand cosmetics wouldn't disable the previous ones properly
1.3.5
January 25, 2018
New Features
New boss type in Survival
Balancing
Calcite Shield (Survival): removed startup cost
Improvements
Players can now take damage in Exploration mode, when HP reaches 0 the arena is reset like in the Basement
Pause functionality has been rewritten to be more stable
EULA is more user friendly
Bug Fixes
Match stats were not updated properly in the Lobby
Match music played in the Basement
Matches were not correctly labeled as Ranked or Casual in the Portal
Your opponent's wand could appear to be held backwards
Fail safes have been added to make sure you don't get stuck in an Arena due to your opponent leaving
1.3.6
February 22, 2018
New Features
2 new spells

Disc of Antioch
Cerberus Collars

Arena Super Features

Aspis Prison: The Warden
Temple of Ohpidian: Rai Stone Traps
Celestial Halls: Energy Portal
Ortus Station: Teleportation Orbs
Dead Master's Vale: Mercurial Crystal

In-game events
Added prompt when playing against a developer
Balancing
Acid Cloud: now destroys Devil's Twins
Flaming Phoenix: mana cost increased from 25 to 35
Flaming Phoenix: damage increased from 10-25 to 15-30
Petrifying Prison: Stone Demon and Oxymora no longer rotate when imprisoned but they can still fire
Improvements
Hail of Death visual and sound effects changed (from black arrows to ice)
Removed muffled sound effects when you're low on health
Improved distinction between colors on the wand mana bar
New effect on health pickups when you're cursed
Replaced red/blue screen flashes with less aggressive fade
Survival spell selection UI cleanup
Added button to display stats on the fly for gamepad users
Added option on Daydream to toggle grip between straight (wand) or slightly tilted (pistol)
Bug Fixes
More than one player could enter a room
Match countdown sometimes wouldn't start
Starting Survival after pressing continue didn't always reset HP and Mana properly
Hulk's attack wasn't visible when it killed you
Your opponent's wand could appear backwards for Android players
If you died when casting Calcite Shield in survival, it wouldn't disappear
When walking outside the tile area in survival, the enemies would not target you
Tile-based spells are now more stable
1.3.6p1
March 5, 2018
Fixed several crashes and improved stability
1.3.6p2
March 7, 2018
1.3.7
March 22, 2018
New Features
2 new spells

Chilling Clutch
Skull Specter

New rating system where players start each season with 0 points
Banners in the Lobby that reflect your Season Score
Balancing
Devil's Spit: reduced maximum speed from 20m/s to 18m/s
Improvements
New Lobby UI
Updated graphics for spell select table in Workshop
Improved context sensitive graphics in the Workshop to help ease new players into the game
Basement can now be directly accessed from the Portal
Updated spell descriptions to be more accurate
Improvement to Dragon's Breath effect/damage correlation
Bug Fixes
Spell selection could fail with a quick joystick movement after releasing a charged spell
Flaming Phoenix targeted opponent's tile rather than opponent
Wand aim and reticle rendered on top of fade sphere
Fennec popped out of the portal
Disc of Antioch played the wrong sound effect when being selected
Disc of Antioch could deal damage through shields
1.3.7p1
April 5, 2018
1.3.8
May 1, 2018
Network performance improvements
1.3.9
May 23, 2018
Balancing
Cerberus Collars: reduced cost from 35 to 25
Cerberus Collars: reduced duration from 10 seconds to 8
Improvements
Improved network sync for Flaming Phoenix
Major performance improvements for spell casting
Improvements made to the Swipe control scheme's input
Daydream players need to be signed in to Google Play Games to connect to Wands
Bug Fixes
Players could get hit while teleporting
Dragon's Breath dealt damage through shields
More than 2 Twins could be active at the same time
Splash damage could pass through some solid objects
Elevator speed on Aspis Prison could be faster than intended
1.4.0 - Sanctum of Sahir
June 26, 2018
New Features
New Arena: Sanctum of Sahir
New Workshop
New Wardrobe with 10 unique characters
Tutorial with voiceover
New animations, including new spell casting animations and a unique animation for each character
Unlockable titles that players can select from to be displayed by their name
Scarab of Sahir wand
Improvements
Players receive a spell token every time they level up until they have enough to unlock every spell
Players gain 100 relic dust for the first match of the day, first win of the day, and every level after they have all the spell tokens
Fanfare when unlocking new items in the Workshop
Easier access to Explore Arenas via the Portal
Bug Fixes
Preferred wand grip wouldn't be saved and set properly
Disc of Antioch always bounced 5 times
Enemy teleportation trail was not visible
Direct hits with Disc of Antioch inflicted 0 damage
Shield of Light did not block Twin's reflected projectile
You couldn't open the spell menu if switching between control schemes too fast
Hit response, both for reticle and opponent color flash, were incorrect
1.4.0.1
June 26, 2018
1.4.0.2
July 5, 2018
Improvements
Optimizations to Sanctum of Sahir
Reduced the difficulty of Survival
Bug Fixes
Pausing player could no longer cast spells before their opponent
Your opponent could be invisible when playing in Sanctum of Sahir
Players would sometimes get stuck on an endless loading screen
Sometimes the Practice Hall wouldn't load the first time
Locked loadout button could be interacted with
Acid Cloud sound effect was incorrect
Disc of Antioch had sync problems
Multiple graphical fixes
1.4.0.3
July 19, 2018
New Features
Bug Fixes
Earned points sometimes weren't added to your score
Some Daydream players couldn't log in
Improvements to address connection issues
1.4.1
August 29, 2018
Bug Fixes
Opponents could be invisible
Sometimes your score would not update
Network matchmaking issue was fixed
Localization errors were corrected
Minor visual improvements
Minor spell sync improvements
1.4.2
October 10, 2018
New Features
Balancing
Armor of the Sun: removed buff for Blood Bolt, it now always costs 2 HP per bolt
Blazing Meteor: deals 12.5 splash damage regardless of distance to target
Chilling Clutch: debuff duration reduced from 10 seconds to 5
Dragon's Breath: removed startup cost
Dragon's Breath: increased mana cost per second from 10 to 15
Lightning Strike: charge cost reduced from 15 to 10
Bug Fixes
Some characters performed the wrong animations
Twins could cause freezing at the start of a match
You could add spells to a closed wand in the Workshop
Some signs on Ortus were mirrored
Warden animation wasn't always synced for both players
Reflected Lightning Strikes didn't deal damage to the caster
Hitting a Twin with multiple projectiles at the same time could damage the Twin's caster
Gear VR and Oculus Go coordinated app launch and friend invite didn't work as intended
There were problems with the internationalized versions of Wands
1.4.2.1
October 24, 2018
Fixed bug where exploring an arena would multiply the player's total match count
1.5.0 - HUD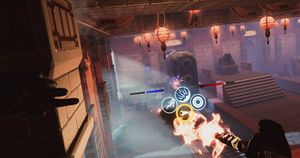 December 17, 2018
New Features
In-Game HUD – Your spells, health, and mana are now always visible in the center of your view while in a match
Opponent's health is visible
New 'Press' Control Scheme for for Oculus Go, MiVR and Daydream
Balancing
Mana: regen rate increased from 8/s to 10/s (and from 12/s to 15/s during the final minute)
Chilling Clutch: maximum fire rate reduced from 5/s to 2/s
Flaming Phoenix: damage reduced from 15-30 to 10-25
Flaming Phoenix: deals 10 splash damage regardless of distance to target
Flaming Phoenix: damage increase per second of flight reduced from 5 to 3
Hail of Death: accuracy reduced from long range and increased from short range
Improvements
Reduced loading time after starting up the game
Information added to loading screen
Bug Fixes
Vale's crystal didn't function properly when summons were present and it could be tricked into healing a player via their summon
Hail of Death and Blood Bolt would often fire two projectiles at the same time
Player's weren't immediately sent back to the workshop after losing their connection in the Lobby or an arena
More than two players could connect to the same room
Daydream players could prevent the countdown from starting by mashing the rematch button